Father Time and Mother Nature take their toll on dock lines. Are your dock lines good enough? Are they strong enough to withstand the elements? The dock line seen here is good enough, right? It just has a little wear on the outer braid that carries half the line load. The inner braid is up to the job of carrying the other half of the load. Right?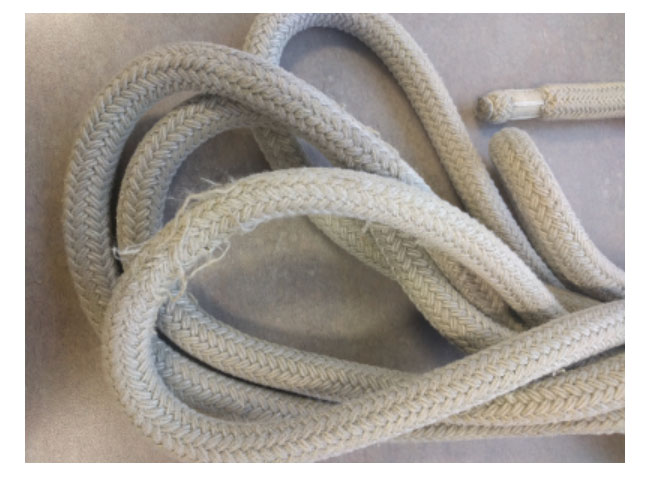 Maybe and maybe not.
If you are constantly on your boat and checking your lines regularly, then you can put off replacing them. On the other hand, your boat may only get visited occasionally over the winter and a line in this condition can degrade rapidly. Remember, the inner braid's condition may be compromised by the environment and not up to the job of keeping your boat where you left it tied to the dock or mooring buoy.

A set of dock lines is inexpensive insurance for your peace of mind and safety of your boat. Get a new set of dock lines as an easy to keep New Year's Resolution, rest easy till boating season and get in a winter visit down to the dock to change out the old lines. Investing in some inexpensive chafe guards will also keep peace of mind.
It is a real good idea to replace all your dock lines at the same time just like your car headlights. You change them out in sets. Right?